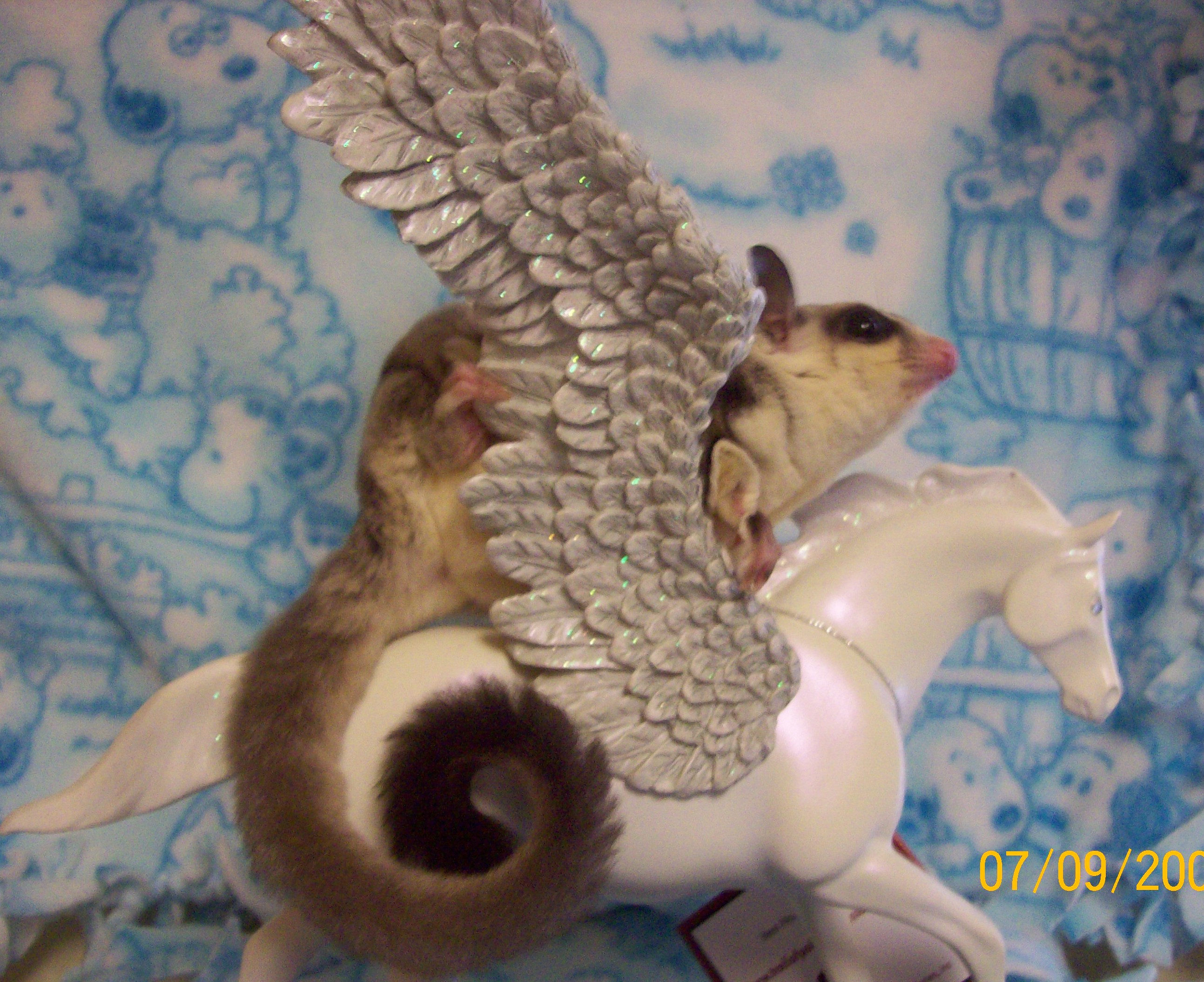 IS IT A RAT, A BAT, OR A FLYING SQUIRREL?
SUGAR GLIDERS ARE A MARSUPIAL NATIVE TO AUSTRALIA BUT FAST BECOMING A POPULAR POCKET PET HERE IN THE US AND CANADA.
Watch this amazing video of sugar gliders doing what they do best. Thank you to the BBC for this amazing video.



Pollie belongs to Bridgette

Sugar Gliders (Petaurus Breviceps) are tiny Marsupials originally from Australia. Marsupial females carry their young (called joeys) in a pouch. The Joey will attach itself to a nipple inside the pouch where it will mature. Sugar Gliders are nocturnal and therefore most active at night. They sleep a lot during the day and need to have a dark place to hide from the light. During the day they love to be in a pouch either in their cage, around your neck, or even in your pocket or your bra.(You can just imagine the looks you get as your glider pops its head out of your shirt or pocket)



Diva belongs to Shesadiva2

GLIDERS SOUND SO GREAT! SO WHY IS THERE A NEED FOR RESCUE?



Ash belongs to thegliderlady

Gliders are extremely social and in the wild they live in large colonies. They prefer to live in pairs or groups and they require many hours of interaction with their human each day. If you are lucky enough to have a glider that has been properly socialized and is bonded to you this can be a very enjoyable thing. They love to be in fleece pouches or in your shirt or pocket. Gliders can be sweet, loving and fun animals and each has its own personality, likes and dislikes. They are curious and love to play, much like kittens, but they can leap long distances like the American Flying Squirrel. They have a thin gliding membrane called the Patiguim (flap of skin covered in fur) that runs from wrist to ankle and allows them to glide long distances. They are excellent jumpers, and need a LARGE cage with bars no more than 1/2 inch spacing,fleece pouches and lots of toys and places to leap and climb to. Do not use wood unless you are sure it is glider safe, and remember a glider is not a hampster or gunia pig and many things can be toxic to them.
Gliders can live up to 15 years if they are cared for correctly. Unfortunately, Gliders tend to be an Impulse bought pet. They are sold at Swap Meets, Flea Markets, Reptile and Home Shows, and some pet stores who do not care for them properly. Their goal is to sell gliders and cages, not to make sure their gliders have a good, happy, long life, and are cared for properly. Usually no education comes with the purchase and sometimes they are sent home in a hamster cage, with pellet food or even cat food. Gliders require a LARGE cage with ample room to jump and glide. They need a special diet and fresh food every day. This is not a pet you can place food in a cage for and leave for a weekend. You must spend at least 6 hours a day with your glider to socialize him or her properly. They need this interaction and can die without it. Stress can kill your glider, as well as illness, malnutrition, and dehydration. A vet with specific knowledge of sugar gliders is required to have on hand and available for emergencies. The food a glider eats can be expensive and does take a while to prepare. There is fresh fruit and veggies to cut and worms and crickets or boiled chicken to feed. They need to be loved and have a companion to play and snuggle with. Often after the newness wares off the glider is left alone and the person grows tired of all the work involved in caring for such a demanding pet. If the glider is properly socialized and is already pouch or bra trained (trained to stay in your bra, pocket or pouch while you go about your daily tasks) it can become aggressive if you don't spend the right amount of time with him every day. There are many reasons a glider can end up in a rescue or re-homed situation. A parent may have bought the glider as a pet for a child who is now (in the last 15 years) leaving for college and the parent cant care for it. They didn't know what they were getting in to when they bought the glider and it is just too much work. Their glider has become ill and they can't take care of it anymore. Sugar gliders are not legal in every state and sometimes moving is unavoidable or there could be a family illness. Some rescues are taken from unethical breeders either from glider lovers, the USDA or other agencies, and there are others that took a glider in for all the right reasons and just cant care for it any more.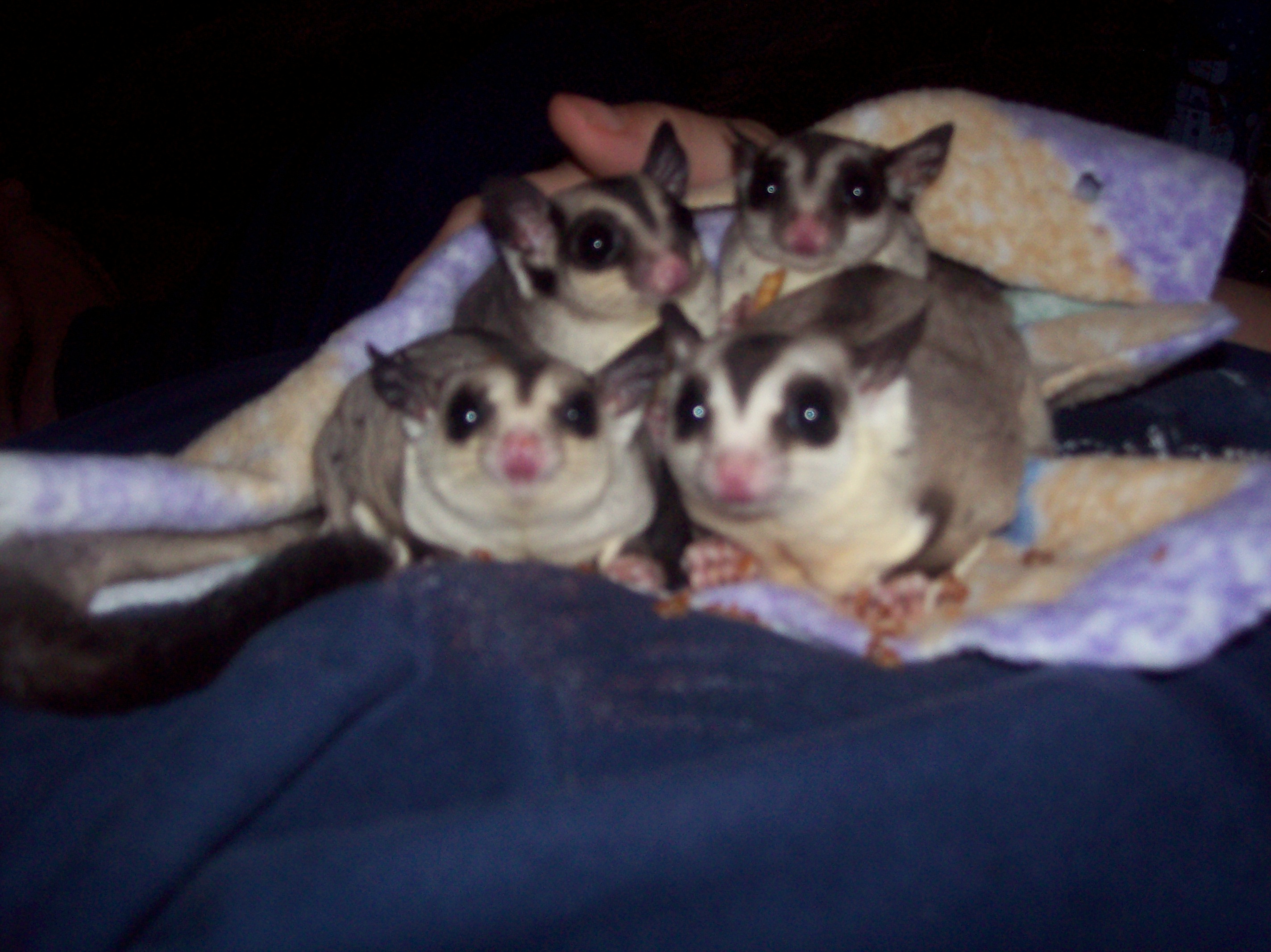 THE QUICK FACTS ON DIET....
Gliders need a very special diet!
Every night they should have glider safe fruits, vegetables, and a proven glider diet such as BML.
Daily protein like mealmorms,crickets or boiled chicken is a MUST!
Sugar Gliders MUST be on a diet that has been proven to be nutritionally sound, and meant specifically for Sugar Gliders. There are a few good, proven diets for gliders, HOWEVER there are many that are not good, BUT much easier to find. Pelleted food is not enough for your glider. Even the diets that have pellets or dried foods should be fed with fruits, veggies, protein and other supplements. PLEASE do your research before getting a glider to learn about the diets and how to use them correctly. ONLY use a PROOVEN diet, and follow it completely.
CLICK BELOW FOR MORE INFO ON GLIDER DIET.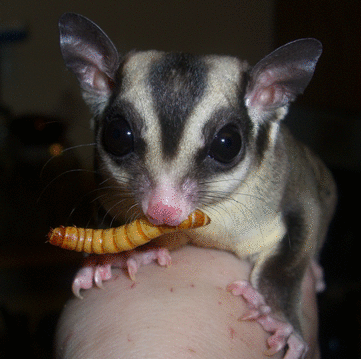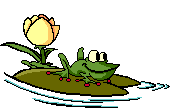 **All content of SuggieSavers.orgŠ is copywrite protected. Any and all use of content within SuggieSavers.orgŠ, can only be used with written permission from owners.**