These gorgeous gliders are ready for someone to love them forever.
We believe it is better for the gliders if they are adopted together. Gliders are very social and do best in pairs or colonies. To reduce the stress Rescued gliders go through, all our gliders are paired up, whenever possible and will be adopted as cagemates, and should remain together. Don't worry, having gliders bonded to eachother will not stop them from bonding with you. These little ones have plenty of love to go around.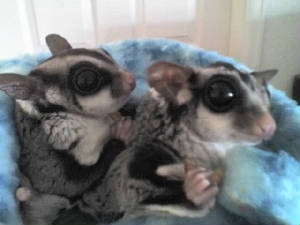 Zoe and Pica Chu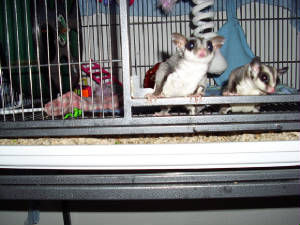 Zoe,
Pica Chu
&
Nara
WE are a bonded trio full of love to share.
ZOE came to us with a mohawk, as she used to pull the fur out from either side of her stripe, you can see it growing back here. NARA was born with only part of a tail, from the original 18 rescues. She is as sweet as they come. PICA CHU is a sweet little neutered boy who loves his girls.Click the photos above for more pictures of these wonderful gliders.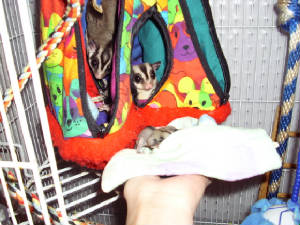 Mommy and Daddy with joey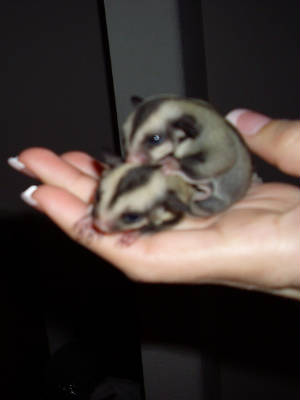 joey twin girls oop Dec 22 2006